As for moose antlers the size of roe deer antlers is determined by age, condition and food. A male kid developes his first set of antlers in his first year. His peak is usually at the age of seven. We have a wide collection of roe deer antlers. Some of them are on the photo's.
Roe deer antlers

For more information about the roe deer antlers we sell:
Click on the photo for more information.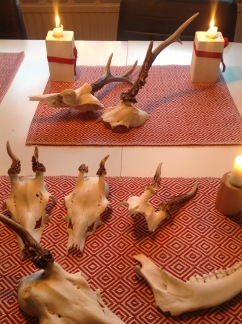 Different kinds of roe deer antlers, without shields. Prices vary from 50 to 175 SEK (5 to 18 Euros). Contact us for more information.